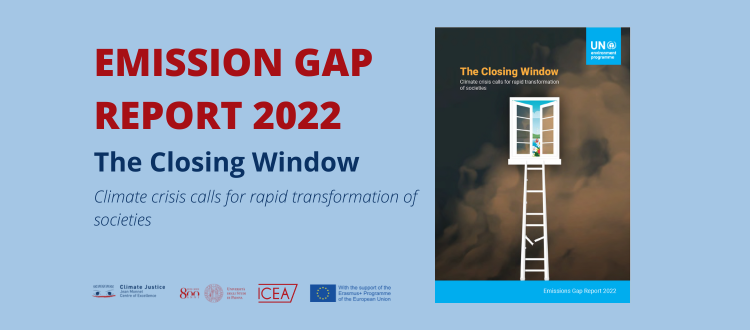 On 28th October 2022, the United Nation Environment Programme (UNEP) have published the Emission Gap Report 2022.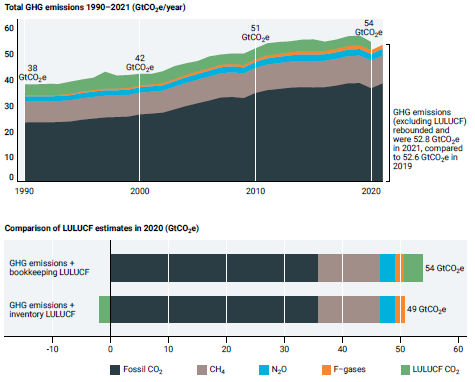 This report give an overview of the greenhouse emission of different sectors and countries, highlithing the difference between where the greenhouse emissions which are predicted to be in 2030 and at which level we should to be avert to reach if we don't want the worst impacts of climate change.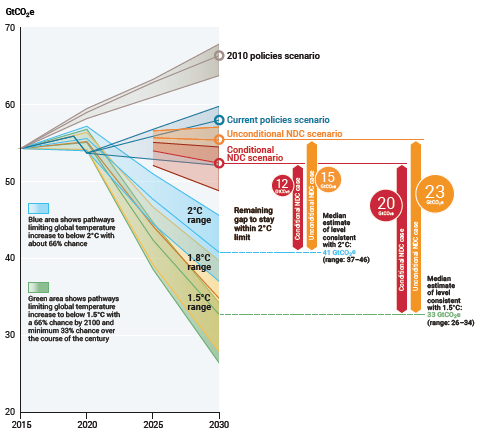 It's absolutley clear that the current developed climate policies are not enough to contain the climate crisis, infact with these policies in place we will achieve the 2.8°C of temperature rise by the end of the century. Even if with the update of national pledges at last COP will only reduce to 2.4-2.6°C of temperature rise by the end of the century.
The report explore in-depth the role of the different countries in the greenhouse emission with also a per capita comparation and also figure out a urgen system change to reach the climate goals signed by the Paris Agreement. To achieve the 1.5°C by 2030 there would be an enourmous cut of greenhouse gas emission, equivalent to 45% compared with the currently policies and of 30% to achieve the 2.0°C. The report show also how to deliver this trasformation, looking to all required actions in all sectors.