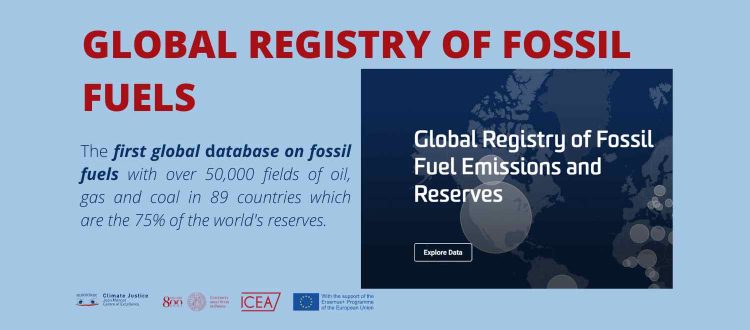 Global Registry of Fossil Fuels
Yesterday, the Carbon Tracker and the Global Energy Monitor have launched the Global Registry of Fossil Fuels. The first global database of fossil fuels reserves, production and emission in CO2 equivalent.
The data are from over 50,000 fields of oil, gas and coal in 89 countries which are the 75% of the world's reserves.
Not only, the Global Registry of Fossil Fuels is constantly update with new data combined from government and corporate sources from around the world.

The aim of this open-source platform is support and sensitise the policymakers and investors in making 1.5°C aligned decisions around future fuel production and project. But also it is an important and essential tool for research and grassroots movements in supplying scientific analysis on how the international governance is structured a pathways to stay beyond 1.5°C, and where production is occuring.