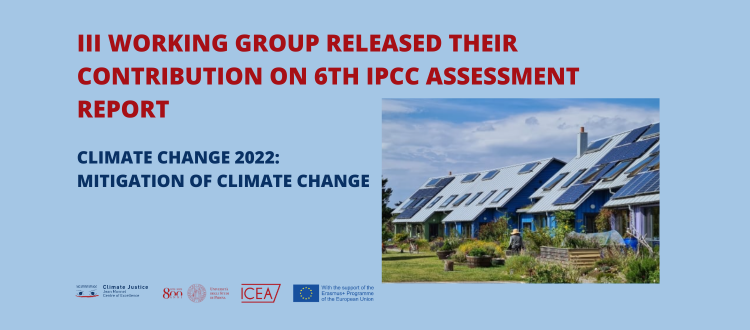 Published 3th part of the IPCC's sixth assessment report: "Mitigation of Climate Change"
Yesterday, the third part of IPCC's sixth assessment report has been published. In this section the IPCC tackle the covering ways of reducing greenhouse gas emissions, after follows a first section published in August that focused on the physical aspect of climate change and emphasised the unequivocal link between climate change and human activities and a second section published at the end of February warning of catastrophic impacts on ecosystems and society.
In the decade 2010-2019, greenhouse emissions reached an all-time high of 59 Gt of CO2 equivalent in 2019 (reached again and exceeded in 2021, after a temporary drop for Covid lockdowns, according to the International Energy Agency).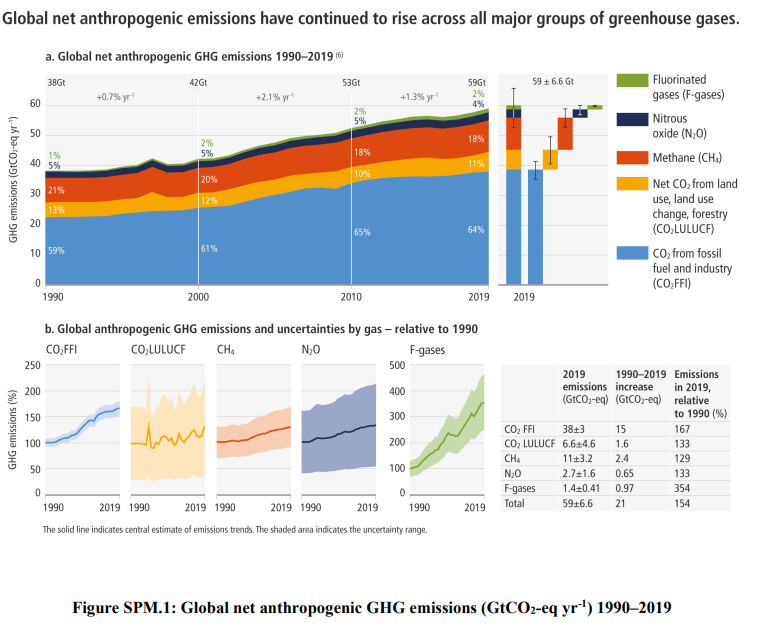 The three main aspect of this third part are:

1) The only realistic scenarios for keeping global heating 1.5°C above pre-industrial levels in the long term is through an effectively phasing out of coal use. In this moment, scientist said that the overshooting of 1.5°C is inevitable but temperatures could be returned to 1.5°C by the end of these century if we reduce carbon emission and transform the global economy into a low-carbon footing one;
2) Another important aspect highlighted is the use of technologies to fight the emission as the Carbon capture and storage (CCS) or the air capture. These technologies are necessary to be ensure that any temperature overshoot is temporary but it is clear that they can't substitute our dependence on fossil fuels. Furthemore, it must be a priority to preserve, manage and enhance the natural sinks of carbon as the world's existing forests and peatlands, and the restoration of ecosystems must also be necessary to improve their natural function;

3) The lifestyles of people have to change, in particular, it's important to underline that a small minority, the 10% of the world population, are producing between the 34% and 45% of all the global carbon emission. Per capita consumption is an important indicator in the issue of climate justice as it shows how the decisions of a few can influence and impact the multitude.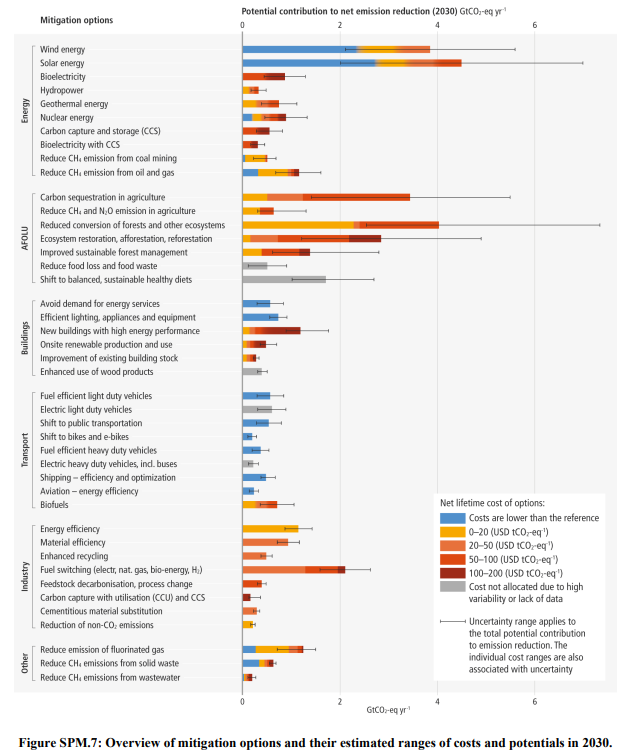 Below, you can listen to the words and commentary of the UN Secretary General António Guterres about the new report that has been released